This disability insurance plan pays a $3,500 tax-free monthly benefit in the event that you become disabled due to an accident or illness. This is disability insurance with additional coverage for soft tissue injuries such as strains, sprains, contusions of the muscle, ligaments or tendons, Bursitis, Capsulitis, Tendonitis, Carpal Tunnel Syndrome, and neck, back and spine injuries.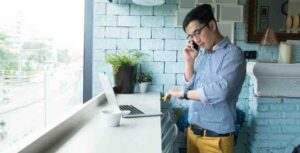 Insurance agencies need leads to grow. Leads are information about the people who are likely to buy their product or service. Having website visitors submit
Read More »
Get Information on
Pricing
Get Quotes & Find Out if You Qualify
All quotes are provided by Red Helm Insurance Ltd. FSRA license #37440M, an independent brokerage specializing in health benefits. While all effort is made to ensure accuracy, quotes, rates, and plan details may be subject to review or change without prior notice. Plan eligibility is not guaranteed and may be subject to a medical questionnaire or other eligibility criteria. By submitting your information in our quote request form, you are accepting the terms and conditions of our website and are accepting that we communicate with you electronically for the purpose of solicitation.